5 Ways To Say "I Love You" To Your Mom Without Words
The love between a mother and child is a sacred bond that is deeply rooted and impossible to explain in words. Sometimes, you may also want to express your love for your mother, but not everyone can say "I love you, Mom" out loud because of their excessive stern or shy personality. It's clear that you love your mother very much, but if you feel too reserved to say those words, then prove it through actions!
5 ways to express love to your mother without words
1. Cook a meal of your mom's favorite dishes
From the time you were a child until you became an adult, your mom's dishes were the flavors you experienced the most. As time flew by, your craving for the same delicious, tasty, and unforgettable meals cooked by your mother continued to increase. However, for children who live far from home, having to leave home to go to the city to study and work, a simple meal by their mother may become a luxury. It is not only about its taste but also about the sweat that the mother puts into cooking it, as well as the advice she offers on how to navigate life when away from home. And when you have the chance to come back home, mom clearly remembers each dish you like and will probably cook a feast just for you. No matter where you go or how hard you work, when you step into the house and smell the "home-cooked" aroma, you feel at peace right away. Perhaps it is because of the boundless love of mothers that the family meal is always so full of tastes and love.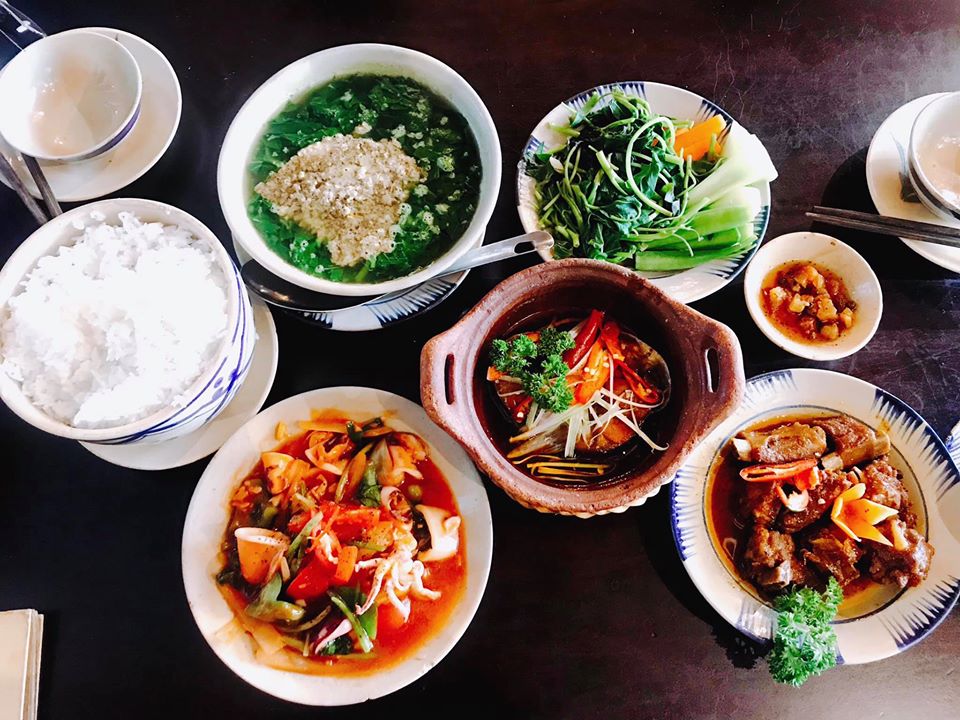 So, surprise your mom by cooking your own family meal with dishes that you and your family love. It doesn't have to be fancy or require expensive ingredients. A simple meal with the familiar favorites like baked potatoes, braised pork and soup that you make in the kitchen by yourself, taking on the task that your mother has always done for you, can be a meaningful way to show your love and appreciation. Taking care of the most important woman in your life in this way will let her know how much you understand and love her!
2. Buy health gift for mom
If you're looking for a gift for Mother's Day, then health gifts that provide many benefits would be an ideal choice. Depending on your recipient's health condition, it's important to ensure that the gifts you give are suitable for them.
Alternatively, you can try other choices that have more widely beneficial uses. For instance, a herbal pack to ease joint pain or essential oils made from herbs used for relaxation and soothing the mind are also wonderful choices of health gifts for women. Some essential oils are also known for improving sleep quality, helping your mother sleep faster and deeper.
On the other hand, you can search for high-quality supplements that provide beneficial nutrients, vitamins, and minerals. If your mom is the type who cares about beauty as well, then honey or royal jelly from reliable brands would be the most suitable options. Telling her "I love you" without actually saying it isn't that hard, is it?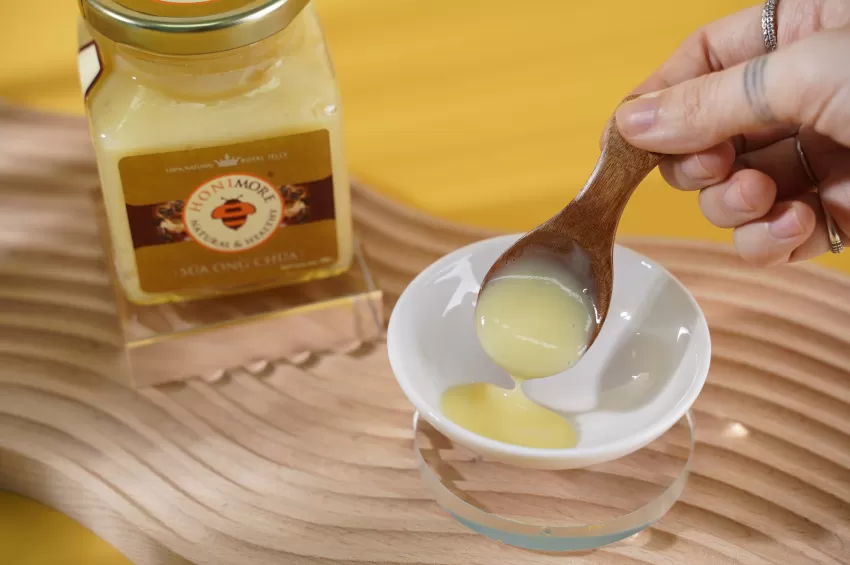 These ideas above are just some of the gifts recommended by Chus to make your selection process easier. Don't forget to consider which one fits your mentioned elements the most before deciding.
3. Travel with mom
Have you ever considered taking a trip with just your mom? It may seem unusual, but it can be an exciting and unforgettable experience for both of you. To prepare for a short vacation with your mom, you can plan everything on your own (just make sure to consider your mom's schedule!) as a surprise or ask her to join in the planning. The destination could be a place your mother has always wanted to visit.
During the trip, don't forget to enjoy many delicious meals and take lots of photos to keep as memories. Additionally, take on the role of a versatile tour guide to plan each location in an appropriate order so that both of you can enjoy the trip in a flexible, fun, and memorable way. All you need to do is spend some time researching places, accommodations, and restaurants, and you can make this trip a meaningful gift that your mom will never forget.
4. Spend more time with mom 
Have you ever brought home frustrations from school or work and taken it out on your mother? Perhaps she only started asking about your life, but you answered with an annoyed attitude. This can make family meals stressful and worsen the family atmosphere. In the end, you're probably the one who regrets it the most.
Remember that although hard times at work will eventually pass, you'll never forget the time you made your mother sad. When you're home with your family, forget about everything else and devote your time and attention to the people you love. Instead of spending your weekend with friends, take the initiative to drive your mother to the supermarket or help with household chores. She may not let you lift a finger or yell at you for fear of breaking something, but she'll definitely smile secretly!
5. Become a good, independent and successful person 
One of the simplest, most practical, and subtle ways to show your love to your mother is to live well, stay healthy, and take control of your life. Nothing makes parents happier than seeing their children grow up and succeed in their own way. You don't need to be a billionaire, but as long as you prove yourself an adult who is fully in control of your life, it's all great. When you live well and succeed, your mother will be happy. It's up to you to live a good life and make your mother feel secure. It's never too early to start thinking about how you'll take care of your parents when they get older.
CONCLUSION
Mommies, whether in the past or in modern times now, are still the same. In any context, they are always great as they are tirelessly dedicating their lives to taking care of their families and children. Sometimes, you may want to express your love for your mom by saying those three little words, "I love you," but feel shy or find it hard to express your emotions. So, with the ways of showing love through actions that CHUS suggested above, hopefully that you will know a nice way to express your love to your dear mother.